Merry Christmas and Happy New Year!
Zoto Wires wishes you peace, joy and prosperity throughout the coming year.
We look forward to working with you in the years to come.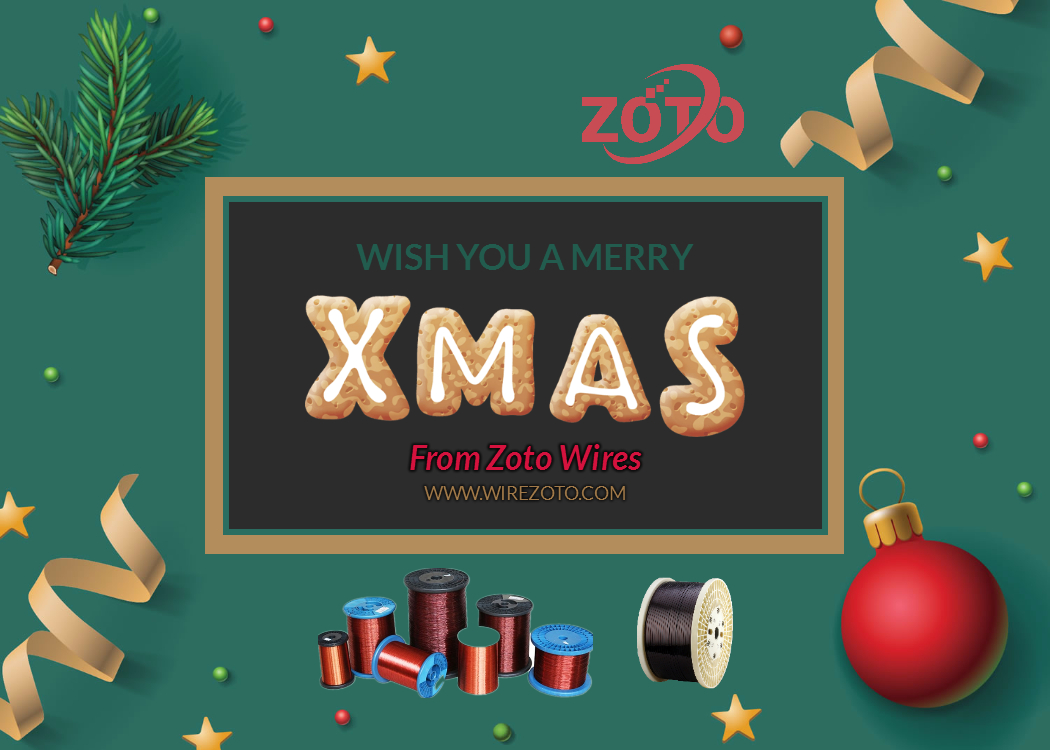 Busy production is approaching. Kindly inform you that our factory is working at a full capacity.
The ealier you place the order, the sooner we can schedule the production plan.
So if any purchasing plan for magnet wires, pls let me know in advance and I will send you latest pricelist with lead time for your reference.
Enjoy your holidays!