Dragon Boat Festival, also known as Duanwu Festival, is a traditional and important celebration in China. Dragon Boat Festival 2017 falls on May 30 (Tuesday). Shanghai Zhongtuo Magnet Wires Co., Ltd. will have 3 days of holiday from Sunday (May 28) to Tuesday (May 30), and we will be back at work on Wednesday, May 31.
Now, we would like to introduce the festival to you.
What do people do?
The Dragon Boat Festival is a celebration where many eat rice dumplings (zongzi), drink realgar wine (xionghuangjiu), and race dragon boats. People also have other activities include hanging icons of Zhong Kui (a mythic guardian figure), hanging mugwort and calamus, taking long walks, writing spells and wearing perfumed medicine bags.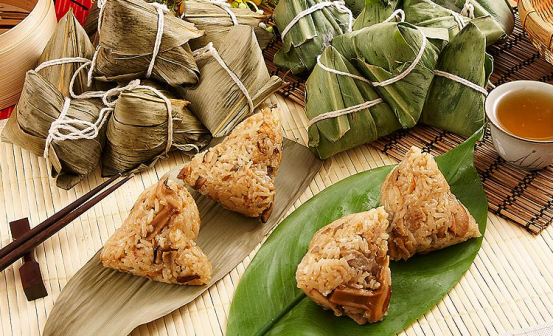 All of these activities and games such as making an egg stand at noon were regarded by the ancients as an effective way of preventing disease, evil, while promoting good health and well-being. People sometimes wear talismans to fend off evil spirits or they may hang the picture of Zhong Kui, a guardian against evil spirits, on the door of their homes.
In the Republic of China, the festival was also celebrated as "Poets' Day" in honor of Qu Yuan, who is known as China's first poet. Chinese citizens traditionally throw bamboo leaves filled with cooked rice into the water and it is also customary to eat rice dumplings.
What Is China's Dragon Boat Festival?
It's a traditional festival full of traditions and superstitions, maybe originating from dragon worship; an event on the sporting calendar; and a day of remembrance/worship for Qu Yuan, Wu Zixu, and Cao E.
The festival has long been a traditional holiday in China.
On May 20th 2006 it was selected into the first batch of National Intangible Cultural Heritage items.
In 2008 it was first celebrated as a public holiday in China.
On October 30th 2009 it was added to the UNESCO World Intangible Cultural Heritage List.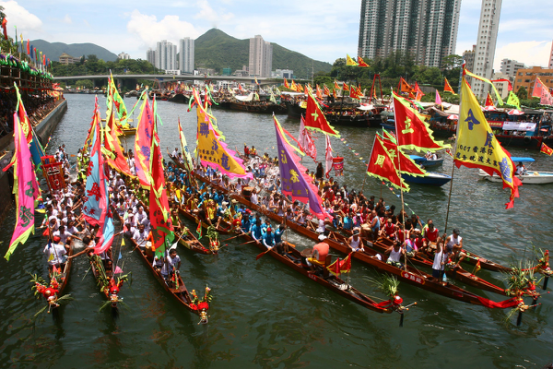 How Did Dragon Boat Festival Start?
There are many legends about the origin of the Dragon Boat Festival. The most popular one is in commemoration of Qu Yuan.
Qu Yuan (340–278 BC) was a patriotic poet and exiled official during the Warring States Period of ancient China.
He drowned himself in the Miluo River on the 5th day of the 5th Chinese lunar month, when his beloved Chu State fell to the State of Qin.
Local people desperately tried to save Qu Yuan or recover his body, to no avail.
In order to commemorate Qu Yuan, every fifth day of the fifth lunar month people beat drums and paddle out in boats on the river as they once did to keep fish and evil spirits away from his body.
Symbols
A dragon boat is a human-powered boat that is traditionally made of teak wood to various designs and sizes. They usually have brightly decorated designs that range anywhere from 40 to 100 feet in length, with the front end shaped like open-mouthed dragons, and the back end with a scaly tail. The boat can have up to 80 rowers to power the boat, depending on the length. A sacred ceremony is performed before any competition in order to "bring the boat to life" by painting the eyes. The first team to grab a flag at the end of the course wins the race.
The zong zi is a glutinous rice ball with a filling and wrapped in corn leaves. The fillings can be egg, beans, dates, fruits, sweet potato, walnuts, mushrooms, meat, or a combination of them. They are generally steamed.
It is said that if you can balance a raw egg on its end at exactly noon on Double Fifth Day, the rest of the year will be lucky.
The hanging of calamus and moxa on the front door, the pasting up pictures of Chung Kuei, drinking hsiung huang wine and holding fragrant sachets are said to possess qualities for preventing evil and bringing peace. Another custom practiced in Taiwan is "fetching noon water," in which people draw well water on the afternoon of the festival in the belief that it will cure all illnesses.